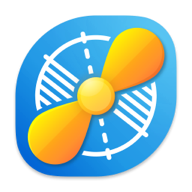 Little Snitch
4.0.2
Little Snitch offers a free, built-in demo mode that provides the same protection and functionality as the full version. The demo runs for three hours, and it can be restarted as often as you like. The Network Monitor expires after 30 days.
Compatible with:
OS X 10.11 (El Capitan)
macOS 10.12 (Sierra)
For info on compatibility with macOS High Sierra please click here.
Searching for a previous version?
Previous Versions of Little Snitch that are compatible with OS X 10.10 and earlier can be found on the following page.
Previous Versions