New Payment Option: Bitcoin

You asked, we listened. It was a repeated request, so we've updated our shop and are happy to announce that we now officially accept Bitcoin as an alternative currency. With this post I would like to introduce you to the new payment option.
In order to pay with Bitcoin, place products in the cart as usual. Once you've reached the checkout page, just enter your personal data and choose Bitcoin as your payment method. We will redirect you to Coinbase who are handling the payments for us.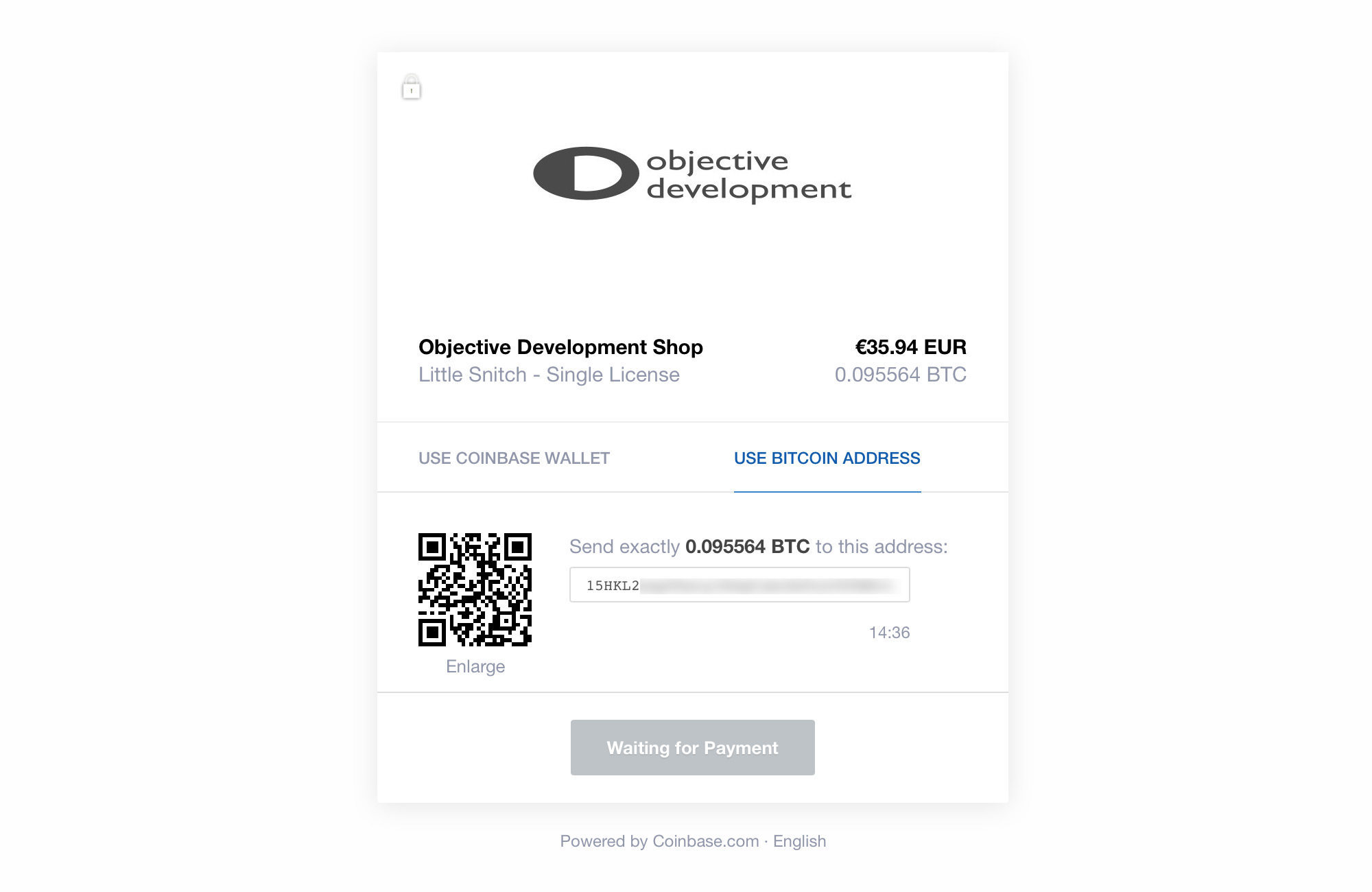 If you store your bitcoins in a Coinbase wallet, finishing the order is as easy as clicking the pay button. If you use any other wallet, no problem – that's easy too! Just scan the QR code or follow the instructions to create a transaction manually.
Bitcoin as a payment option is available for all of our customers worldwide. Buy Little Snitch, LaunchBar or any of our other products without exchange or processing fees.
As always: In case of issues or if you have feedback, make sure to get in touch with us on Twitter or via email.